Chocolate museum Barcelona
The Barcelona chocolate museum is the first of its kind in Catalonia and is situated in the Born district of the city. Akaza has many apartments in this and all other areas of the city for your stay. It is a really exciting attraction, especially for those with a sweet tooth and those with children. Visitors are taken on a journey through the history of the product, from its origin as a spicy drink, to a sweet French delicacy! As well as a whistle stop tour of chocolate history, the museum serves to demonstrate the artistic capabilities of chocolatiers. Special displays are dedicated to elaborate chocolate figures and sculptures such as the Sagrada Familia and Floquet de Neu, as well as the traditional Catalan chocolate Monas, easter eggs or cakes which are traditionally given on Easter Sunday by a Godfather to his Godchild.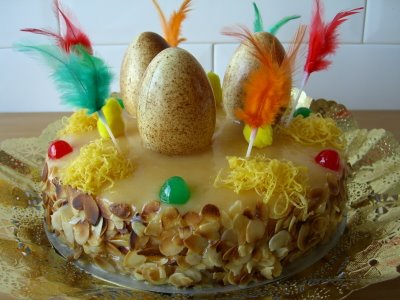 Guests are also invited to view the chocolate machinery, sculptures and sample the wares in the 'candy bar'.
All kinds of cultural activities take place in the chocolate museum, including concerts of classical music and theatre. You can also learn about chocolate-making machines from old Catalan factories.
The museum also offers workshops where children can become expert patissiers, and the opportunity to celebrate your birthday surrounded by chocolate at one of the museum's chocolate parties!
If you are looking for accomodation for your trip to this wonderful city, Akaza can provide original and comfortable apartments in all areas. If all this activity hasn't persuaded you, maybe the free chocolate at the end of the trip will tempt you..